Your Hometown Richmond Chiropractors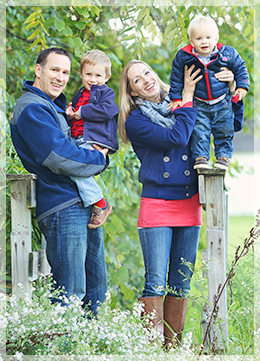 Varga Family Chiropractic Provides Family Care
Richmond chiropractors, Dr. David Varga, Dr. Laura Varga and Dr. Djordje Varga welcome you to their hometown office. Our friendly team is from Richmond and loves helping our community members to get out of pain and find wellness.
At Varga Family Chiropractic, we know it's easier to stay well than to get well. Chiropractic care can relieve your pain and help you to maintain great health for a lifetime.
A Family-oriented Practice
You'll feel at ease in our family-friendly, professional environment. From working with pediatrics to geriatrics, our natural health experts can help all ages of patients. We love seeing people get better.
Some may feel skeptical about chiropractic if they've seen other specialists without any success. These patients are often the ones that see the biggest impact on their health with chiropractic care!
Complementing Your Healing Through Massage Therapy
We want to help you build your health, naturally. In addition to chiropractic care for all ages, you'll find healing massage therapy at Varga Family Chiropractic.
Our three certified massage therapists will work with you to help your body feel its best. We also sell a range of essential oils that are available for purchase.
Get out of pain and stay well! Contact our office today to schedule your appointment!
---
Richmond Chiropractor Serving Northern MacComb County Memphis, New Haven, Ray & Armada Townships
Varga Family Chiropractic | (586) 727-8900